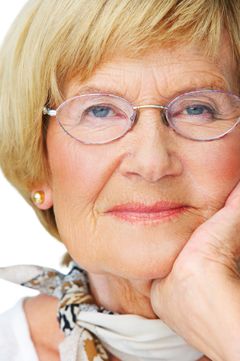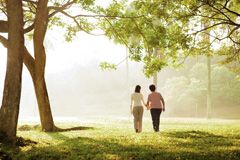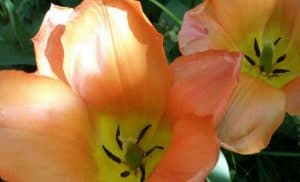 The fifth step we can take is in helping our loved ones with dementia retain a sense of self is to give them opportunities to be kind and helpful. There is nothing more uplifting and effective at making us feel better about ourselves than being able to do something for someone else.
When we create opportunities for our loved ones to give something to us or do something for us, we are helping them achieve contentment and well-being.
Give a chance to be helpful.
Having dementia means becoming less able not only to do things for ourselves but also for others. And yet, being able to offer something of value in our relationships is essential for us to experience quality of life.
Look for ways to make it possible for your loved one or client to be helpful, even though losing rational thought and memory makes it increasingly difficult to perform tasks.
One of the skills lost in rational thought is being able to perceive sequences or steps in a process. This means that your loved one will become unable to do such tasks as making coffee, setting the table, or washing a load of laundry. They will not, however, become unable to perform single steps with a little gentle direction. Although he cannot make coffee alone, you might ask for help in setting out or filling two mugs, or carrying them to the table. Although she might be unable to set the table entirely, she may be able to put a plate at each place. Folding a laundry basket of tea towels or facecloths is a task that makes many people feel helpful and needed.
Recently, one of our clients had to transition from home into a memory care facility. We were careful to arrange for her DAWN caregiver to continue to visit her there. Her family arranged to take turns visiting her each day. However, when they took her to her new home she was delighted. She had been a nurse for many years and, upon walking inside, she looked around and said, "Wonderful – thank you for giving me my job back!" Her transition from home to care facility was painless because she believed that she had been appointed as the administrative nurse to oversee the care of her new housemates.
Give a chance to give.
Having dementia means being the constant recipient of attention and assistance, yet we all need to be able to give as well as receive. Even if it is only a hug or a listening ear, we need to be careful to give those experiencing dementia the opportunity to give back to us.
At DAWN, when we see that a client needs a hug, we say we need one and ask her to give one to us. She gets the hug and physical reassurance she needs, but she also gets the pleasure of having helped someone else. During the holiday season, we carefully make the selection and giving of gifts a part of our care plans, so that our clients can enjoy being gracious and generous. Giving is an essential part of maintaining and enjoying a sense of well-being.
This concludes my five-part series on how we can help our loved ones and clients continue to retain a sense of self, despite dementia. I hope it's helped you lower your stress as a caregiver and increase your loved one's sense of wellbeing.
---